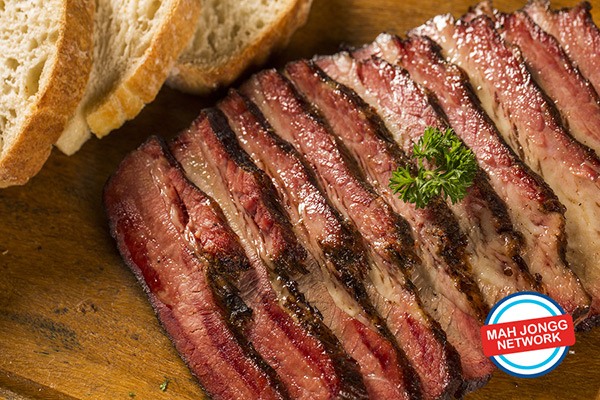 Brisket makes an easy and delicious meal! This simple recipe yields a flavorful and tender brisket every time.
Ingredients:
1/2 sweet onion, sliced thin
1/2 cup red wine
Kosher salt and freshly ground black pepper
3 to 4 pounds flat-cut beef brisket, fat-cap on
1 packet dry onion soup mix
Directions:
Preheat oven to 450 F. Line a baking pan with foil.
Make a bed of the sliced sweet onion in the baking pan. Cover onions with the red wine.
Sprinkle the meaty side of the brisket generously with kosher salt and freshly ground black pepper.
Turn over brisket and place on top of the bed of onions, fat-side up.
Sprinkle the top (fat-side) of the brisket evenly with the dry onion soup mix and more freshly ground black pepper.
Place in the hot oven, uncovered, and bake for 15 minutes. Remove the baking pan and cover tightly with foil. Lower heat to 325 F. Return covered pan to the oven and bake an additional 1-1/2 hours.
Remove pan from oven and let rest, still covered, for 15 minutes. Uncover and let rest an additional 15 minutes before slicing brisket across the grain to serve.
Yield: 4 servings