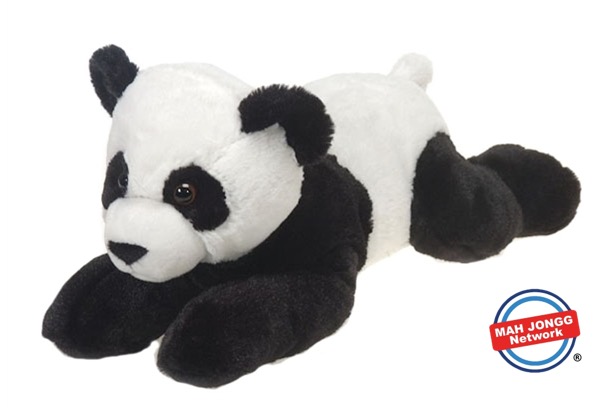 Mah Jongg Junior card theme is Panda Bears and to celebrate the new and exciting card we are kicking off our first contest!
Anyone who orders a Mah Jongg Junior Card in the month of January will automatically be entered to win this Large Lying Panda Bear Stuffed Animal!
The winner will be announced the first week in February! So get your cards today!
Mah Jongg Junior Cards are a simplified card designed for Beginners and Kids of all ages. They are the perfect way to each Your Kids And Grandkids How To Play American Mah Jongg!
For more information or to order your Mah Jongg Junior Card – Go to https://shop.mahjonggnetwork.com/products/2019-mah-jongg-junior-card